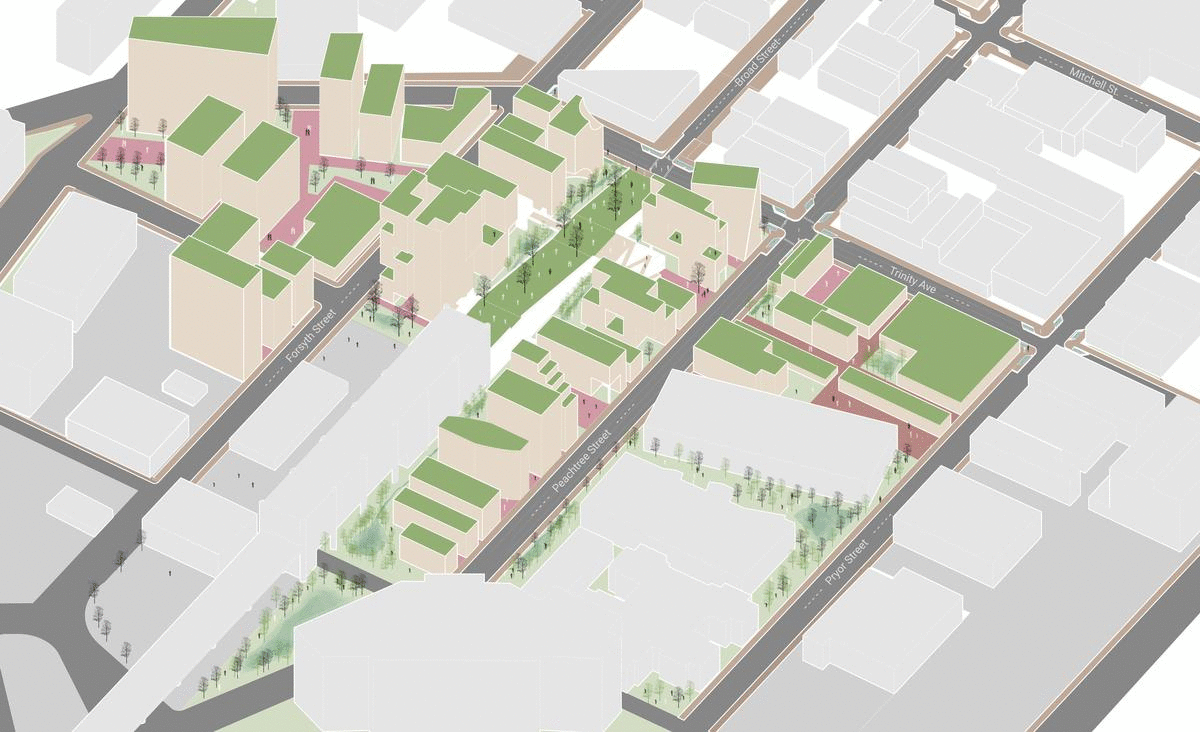 Location - 

Downtown, Atlanta.
Group Members:

Doyle George, Zhao Huangzhe, Jacqueline Restrepo, Sofia Stafford.
Softwares Used -

 ArcGIS, Revit, VRay, AutoCAD, Illustrator, Photoshop.
The public domain of cities – streets, public places, monuments, boundaries - that belongs to all of us has taken on renewed and urgent meaning during these last weeks and months. Our COVID-19 masks and social distance make us strangers in public. Lafayette Park and military assaults expose what public space is really about. Monuments have intentions that can no longer be ignored. George Floyd and Black Lives Matter join us together. The overlapping problems of economic injustice, climate change and global ecological collapse remain with us and are even more urgent. It is time for architects and urban designers to re-engage the city.
With participating universities across the country, the

GREEN NEW DEAL SUPERSTUDIO

, sponsored by the Landscape Architecture Foundation, curated a national collection of proposals to translate and make spatially visible the scale, scope and pace of transformations in a national vision for a Green New Deal.